Personalized Nursing School Tutoring
Nuirsing School is HARD, but it doesn't have to be as hard as you might feel it seems.
Take the guesswork out and have a personalized tutoring session with a Registered Nurse from Southern California that specializes in Nursing Education.
From Fundamentals to Critical Care, we have tools that can make you successful in nursing school, especially if you need the one-on-one attention to grasps the concept of nursing or clinical aspects which I like to refer to as "street nursing" aka real-life nursing.
Our rate is a flat fee per hour and is recommended for those looking to supplement their nursing education.
What you receive:
You will receive a copy of all whiteboard notes, diagrams and images discussed in your session.
The recorded video of your session so that you can always go back and view it as many times as you need!
More than one person is allowed to join, you are paying for time, not per person.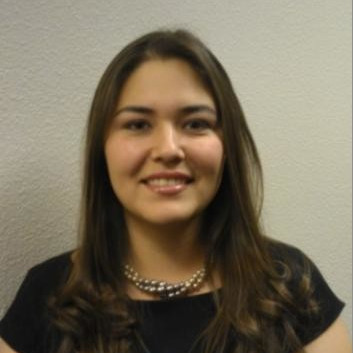 My background ranges from Critical Care, Medical-Surgical, Telemetry, DOU, ED, Registry/Float Pool, Education and Management (House Supervisor, Regional Educator, Nursing Supervisor, Director).
I know how difficult it is to "feel like a nurse" when you are going to nursing school and constantly feel like you 'just don't get it.'
The good news is... WE HAVE ALL BEEN THERE! Nursing school is in no way a walk in the park but you can do this!
I also know how little time you have to get your knowledge base and critical thinking to where you need it to be because I am not only a mother to 2 rambunctious twin boys and 3 older boys, but I did it all while going to school full-time, working full-time and trying to figure out how to be new mother, wife and a great nurse! And let me tell you (as if you didn't already know) IT'S A LOT! Which brings me to my promise to you...
My promise to you is that each tutoring session will be straight-to-the-point, yet detailed and always teach you how to apply the concepts to "street nursing" (aka Real-Life Nursing).
- Denise Valle, CEO of Nursing Education Online
RN, CCRN, BSN, PHN, MHA, MSN Ed., MHFA Instructor
Your intake form has been submitted. Check your email for a copy of your responses. If you're accepted, you'll receive an email with a link to checkout.
Frequently Asked Questions
Can I get a refund if I'm unhappy with my purchase?
If you are unsatisfied with your coaching, reach out to us to see if your purchase is eligible for a refund.
One-on-One Tutoring Refunds:
Refunds and cancellations are available for all one-on-one tutoring programs. You are eligible to cancel your purchase and request a full refund within 24-hours of payment purchase (sign-up) to any of our one-on-one tutoring programs.
After 24-hours, you may request a refund for half the amount of your paid one-on-one tutoring fee, minus any expenses accrued by Nursing Education Online and any digital and/or physical products that you've been given access to and/or received.
All refunds will be electronically delivered within 7-10 business days.
To request a refund, please email: [email protected] in writing.


How do I schedule my appointment?
Upon purchasing your 1-hour tutoring session, you'll receive further instructions on how to book a time for your appointment.
Can I purchase coaching more than once?
Absolutely! If you find yourself in need of tutoring more than once, simply purchase the 1 hour tutoring session again.
If you find that you would like to book regular tutoring sessions please e-mail [email protected] to inquire about packages offered at a discount!